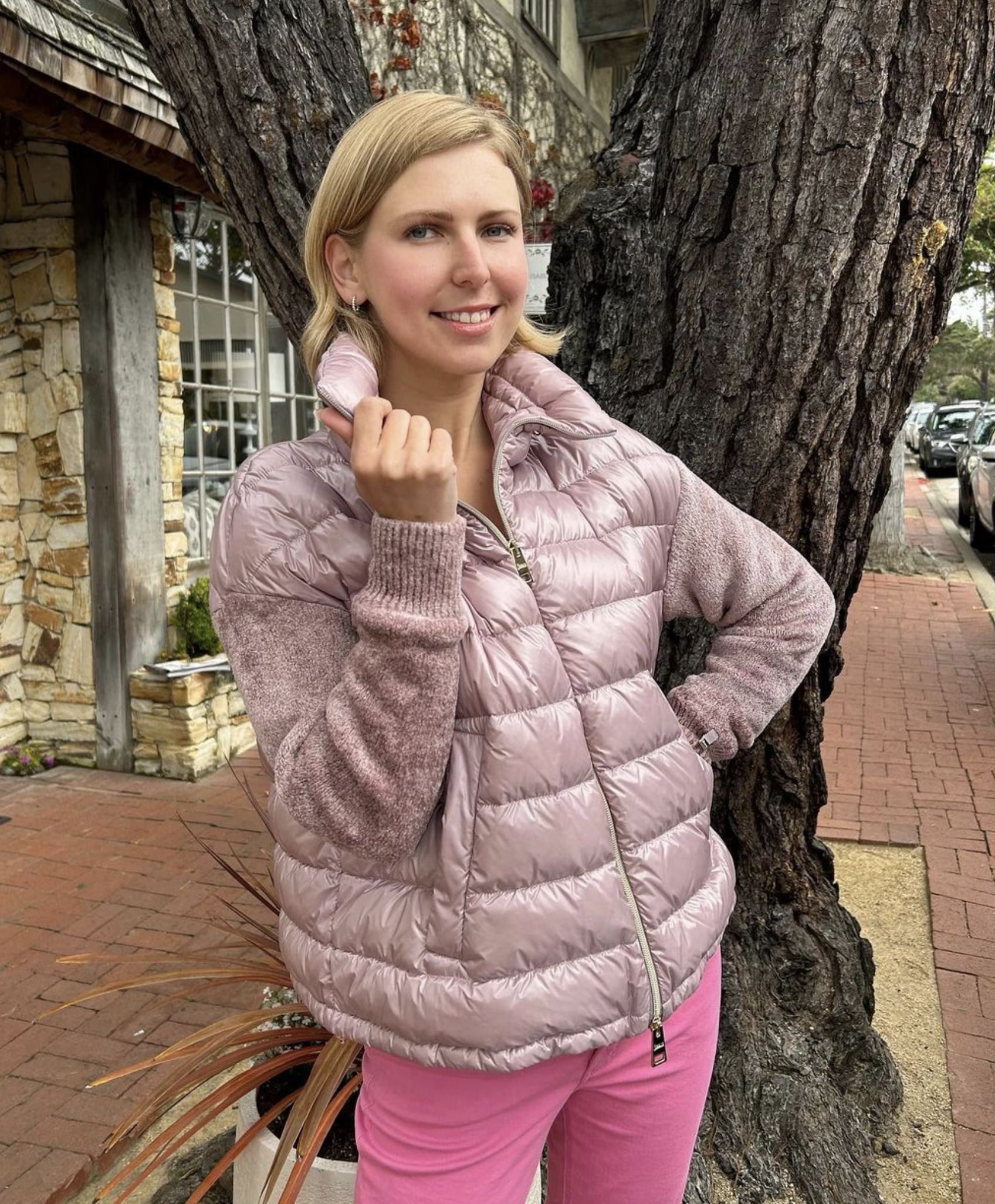 A laid back yet chic luxe style describes the vibe for attire in Carmel-by-the-Sea. Picture: white jeans, puffer vests, oversized sweaters, ponchos, leather jackets, comfy flats, tote bags... and of course a little bit of sparkle (i.e. jewelry) goes a long way!
Check out some of our outfit inspiration for you next trip to Carmel or the greater Monterey area: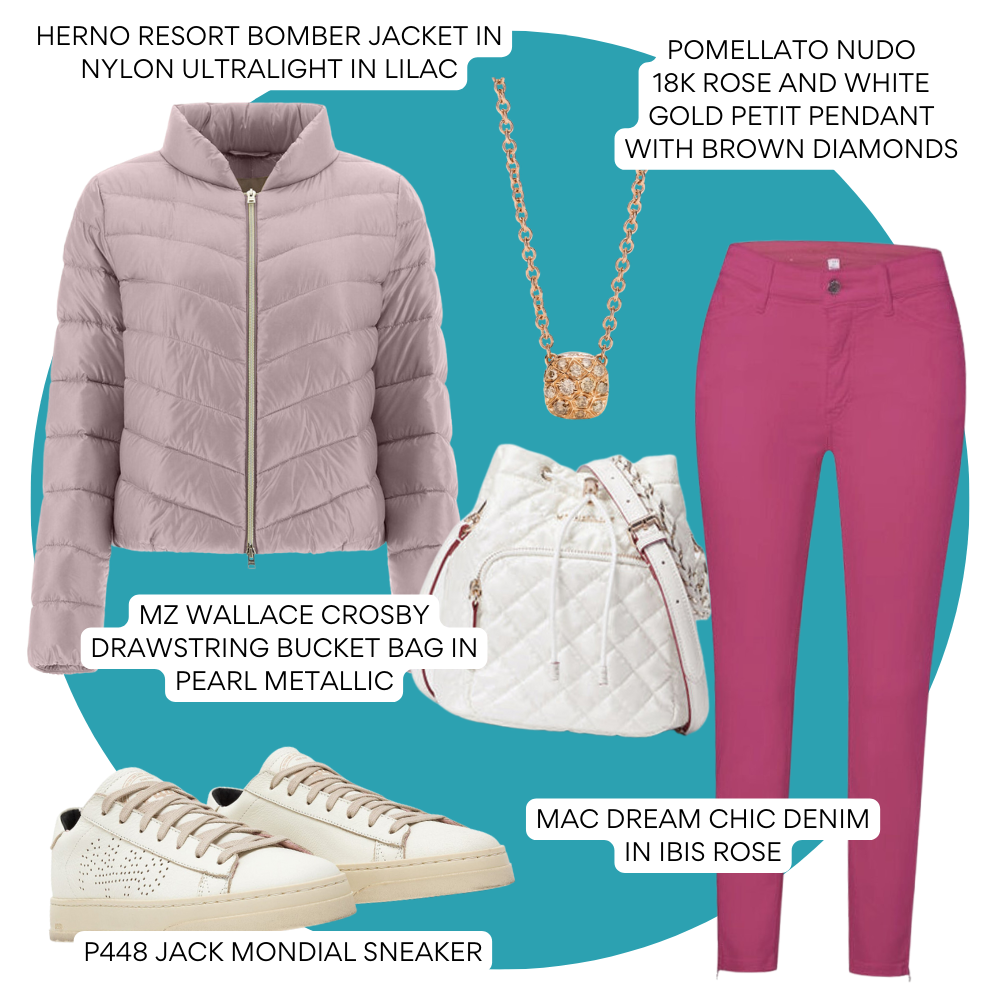 Herno MAC Pomellato
MZ Wallace P448
SHOP THE LOOK:
Herno Resort Bomber Jacket in Nylon Ultralight in Lilac

MAC Dream Chic Denim in Ibis Rose

Pomellato Nudo 18K Rose and White Gold Petit Pendant with Brown Diamonds

MZ Wallace Crosby Drawstring Bucket Bag in Pearl Metallic

---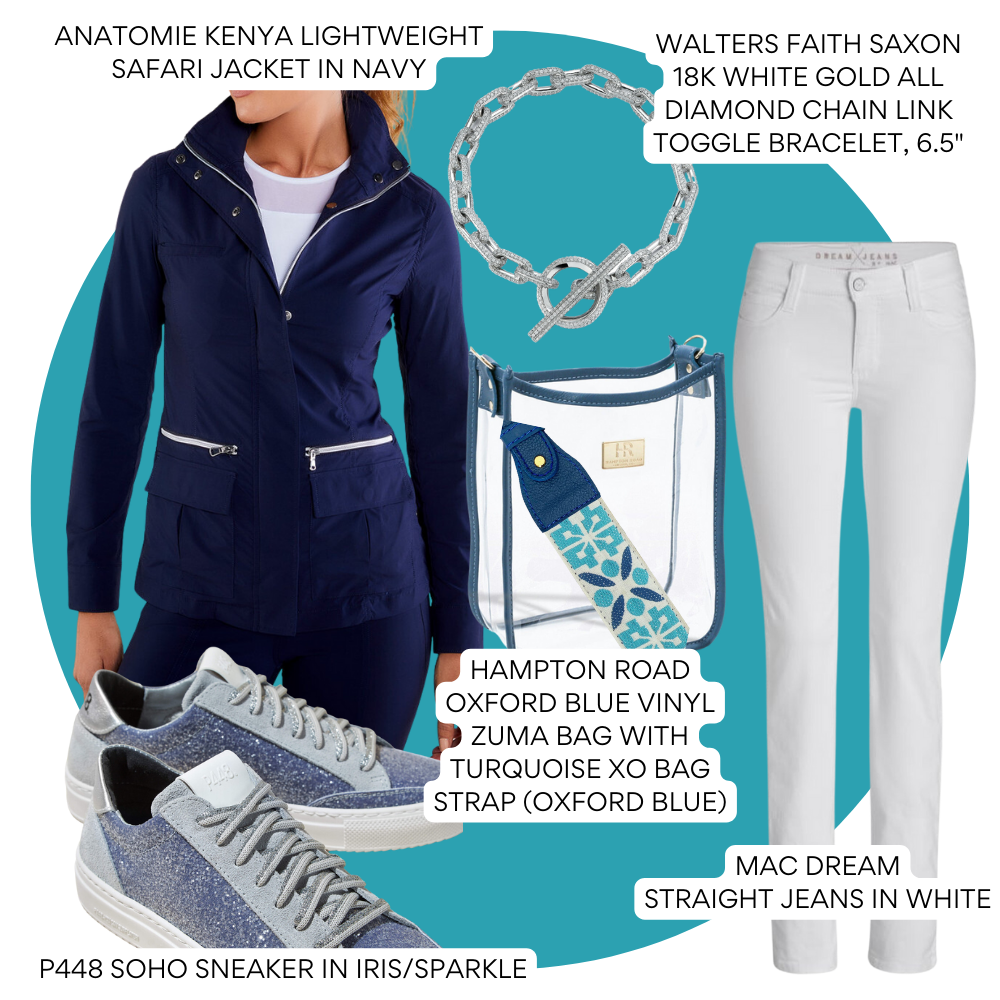 Anatomie MAC Walters Faith
Hampton Road P448
SHOP THE LOOK:
Anatomie Kenya Lightweight Safari Jacket in Navy

MAC Dream Straight Jeans in White

Walters Faith Saxon 18K White Gold All Diamond Chain Link Toggle Bracelet, 6.5"

Hampton Road Oxford Blue Vinyl Zuma Bag with Turquoise XO Bag Strap (Oxford Blue)
P448 Soho Sneaker in Iris/Sparkle
---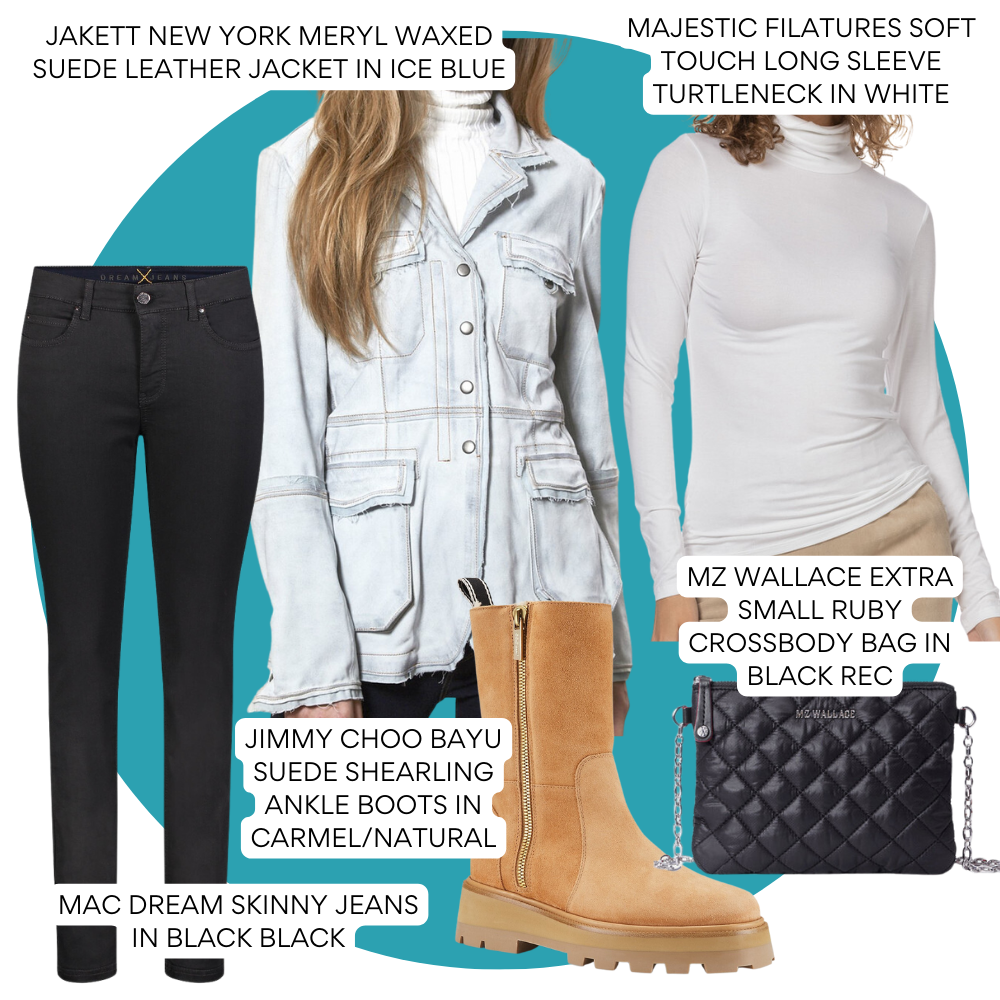 Jakett New York Majestic Filatures MAC
MZ Wallace Jimmy Choo
SHOP THE LOOK:
Jakett New York Meryl Waxed Suede Leather Jacket in Ice Blue

Majestic Filatures Soft Touch Long Sleeve Turtleneck in White

MAC Dream Skinny Jeans in Black Black

MZ Wallace Extra Small Ruby Crossbody Bag in Black Rec

Jimmy Choo Bayu Suede Shearling Ankle Boots in Carmel/Natural

---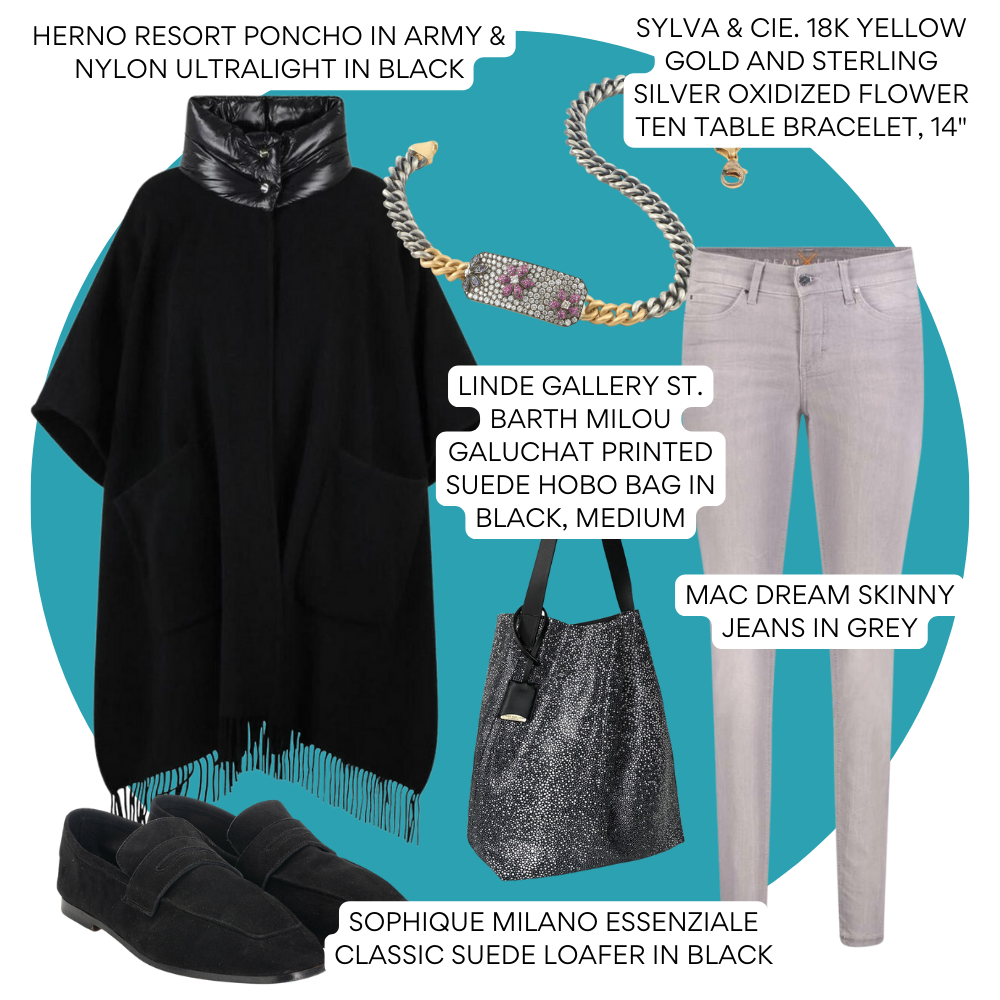 Herno MAC Sylva & Cie.
Linde Gallery St. Barth Sophique Milano
SHOP THE LOOK:
Herno Resort Poncho in Army & Nylon Ultralight in Black

MAC Dream Skinny Jeans in Grey

Sylva & Cie. 18K Yellow Gold/Sterling Silver Oxidized Flower Ten Table Bracelet, 14"

Linde Gallery St. Barth Milou Galuchat Printed Suede Hobo Bag in Black, Medium

Sophique Milano Essenziale Classic Suede Loafer in Black

---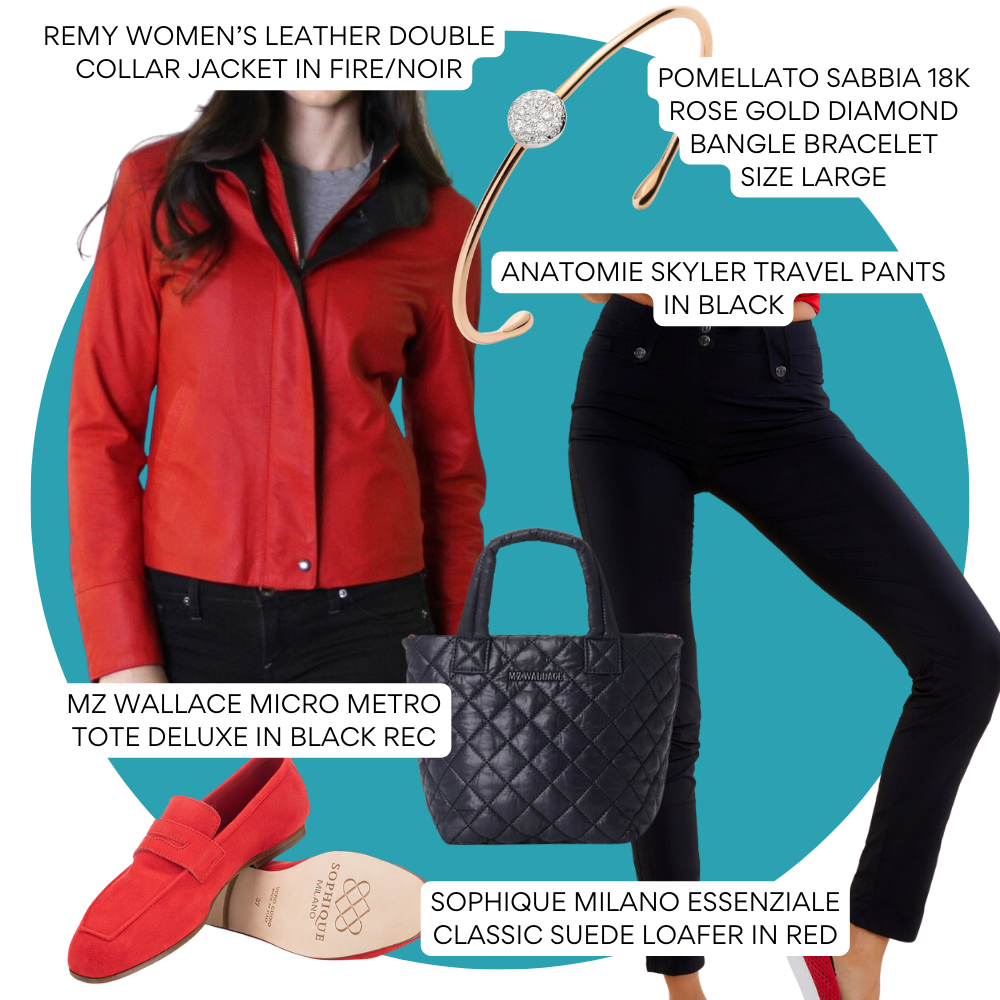 Remy Anatomie Pomellato
MZ Wallace Sophique Milano
SHOP THE LOOK:
Remy Women's Leather Double Collar Jacket in Fire/Noir

Anatomie Skyler Travel Pants in Black

Pomellato Sabbia 18K Rose Gold Diamond Bangle Bracelet, Size Large

MZ Wallace Micro Metro Tote Deluxe in Black Rec